Worked on tying in all I am learning into the largest tank I have started. Tank was a deal at petsmart: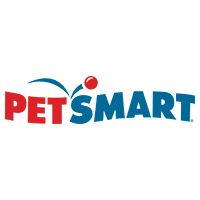 Top Fin® Easy Clean Aquarium - 3 Gallon at PetSmart. Shop all fish aquariums online

www.petsmart.com
Flow and filtration:
Using the recirc pump it came with as well as an additional centrifugal pump "hidden" behind the aquascape. I am running without the filter but will put the filter in temporarily if there is too much debris in the water from a glass cleaning or over ambitious feeding.
Lighting:
I built the lights so I can separately tune the brightness of the actinic blues, green-blue to green, and warm white to reds separately. Light housing was 3D printed (not my best print but I was excited) but is capable of 450 par at the surface and 350 at the bottom. I am currently ramping to 150 par at the surface with more red in the morning/evening and more blue dominant at mid-day. There is also a moon cycle that runs every 29 days using the warm white to red band (this is so cool as a night light!).
Controls:
Controller is built from an Arduino and controls temperature, light, ATO, and automatic water changes. Temperatures are set to 24 for the winter and will ramp to 26.5 for the summer. The auto water change is currently removing 20ml every hour and adding it back with fresh salt mix. ATO uses an infrared sensor to detect water level and will turn on a pump to add DI. Controller box was 3D printed and includes switches for acclimation mode, display lighting, ATO disable, water change disable, pump priming for all the pumps, and a main power switch. Whole thing runs on 3 plugs, the heater, stock pump, and a 12v 5a power supply.
Aquascape:
3D printed hexagonal columns (why it has the name) with holes for screw in frag plugs so I can move stuff around without gumming up the aquascape with glue. Designed it with spots for all different types of coral in mind.